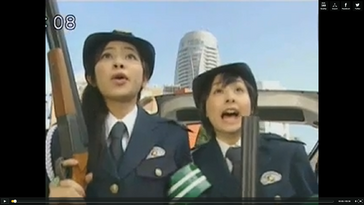 She is the first victim of balloon gunner. She can be seen as the more pathetic then her ally. She has a pony tail and seems quite young. She is inflated up like a balloon and begs for mercy like a coward and sadly didn't explode like she should have. She seems concerned about being inflated because it makes her look fat and like a blimp.
Ad blocker interference detected!
Wikia is a free-to-use site that makes money from advertising. We have a modified experience for viewers using ad blockers

Wikia is not accessible if you've made further modifications. Remove the custom ad blocker rule(s) and the page will load as expected.